Once you have imported your CAD file and sent it to CENOS, you will need to define volumes and surfaces of your RF model.
Watch a short video on how to define roles in CENOS Radio Frequency app:
Select the type of your model
First you need to select the type of your model - Microstrip/PCB, RFID, Wire Antenna, Reflector, Multi-port network, Waveguide or Custom.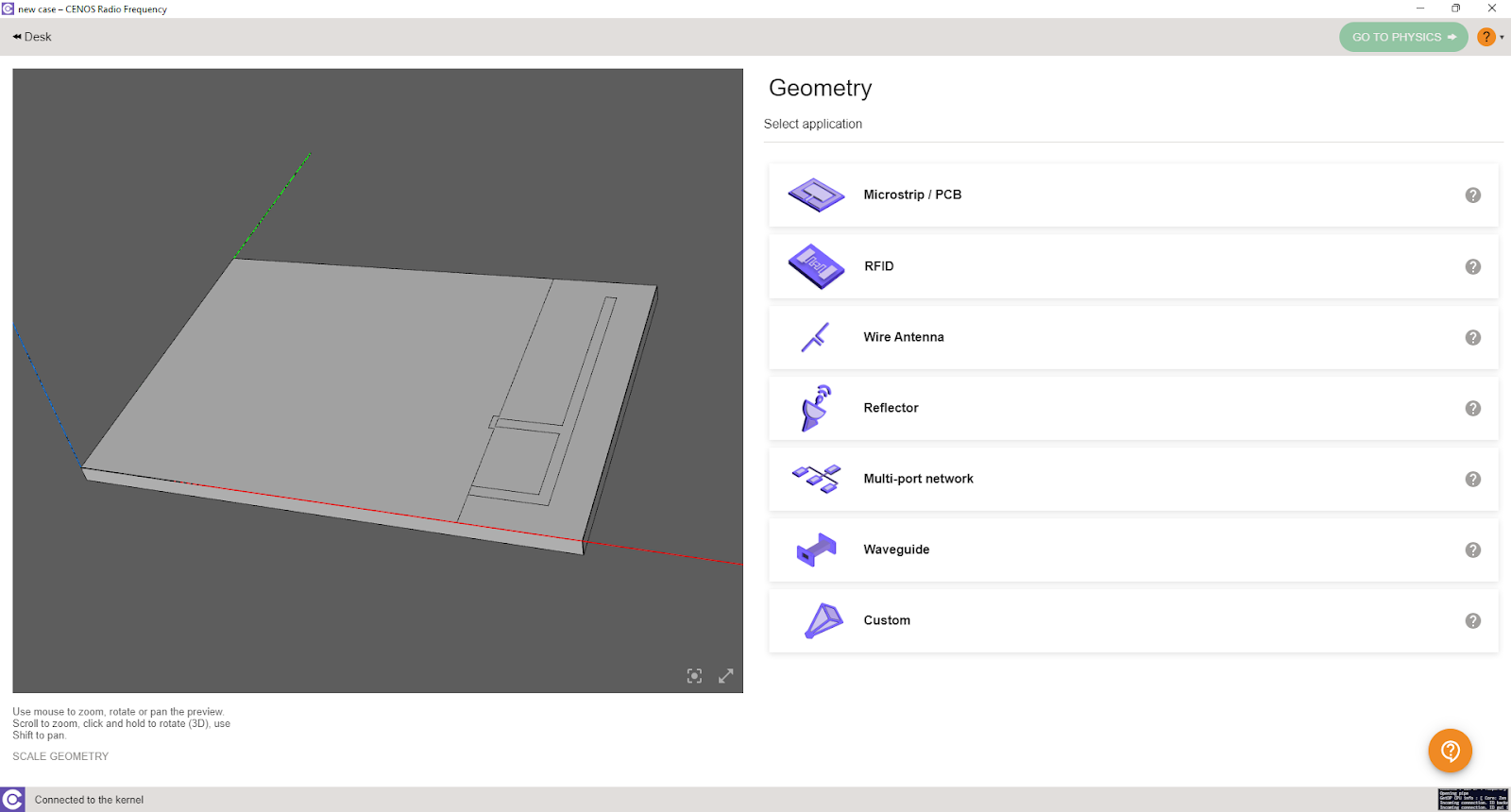 tip
If you want to change selected model type, click Reset geometry type.

Assign roles to your geometry.
Click Select... to enter role selection.
Choose if you will define volume or face.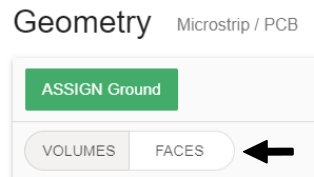 Select the appropriate object (volume or surface). Once done, click ASSIGN to finish role selection.
tip
You can rename objects by simply clicking the edit tool next to the name.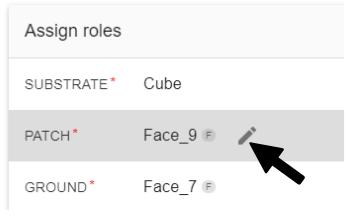 GO TO PHYSICS
Once all Roles are assigned, the GO TO PHYSICS button will enable, and you can move on to the physics setup!
tip
You can add more roles if for example you created a coaxial connector, then you can add a dielectric, and two more conductors.